Director Zack Snyder just revealed the first image of Ben Affleck's new Batman today, in a black and white photo that has taken the Internet by storm this morning.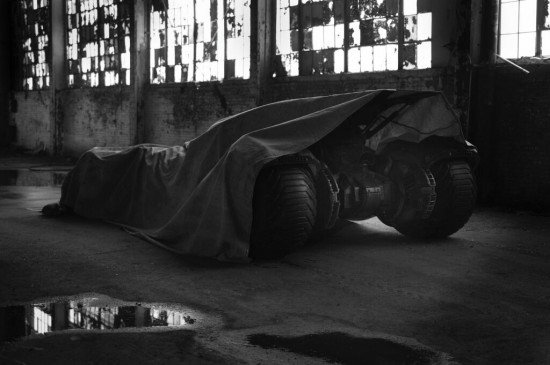 The new photo shows Affleck beside his Batmobile, which Snyder teased yesterday in a tweet of the shot that had the superhero car mostly covered in a tarp, saying that it could be time to pull the tarp off. So everyone was expecting the Batmobile reveal today, but not the added glimpse of the batsuit.
One thing to pay attention to in the image is not only the suit and the car, but the photo itself. Snyder took the photo using a Leica M Monochrom digital camera, and this image is probably the single best first-look of a Batman suit we've ever had on film. The black and white, the smoke, the somber tone, it all just perfectly reflects the character of Batman and sends a message about how Snyder will be filming the new Batman on screen.
UPDATE: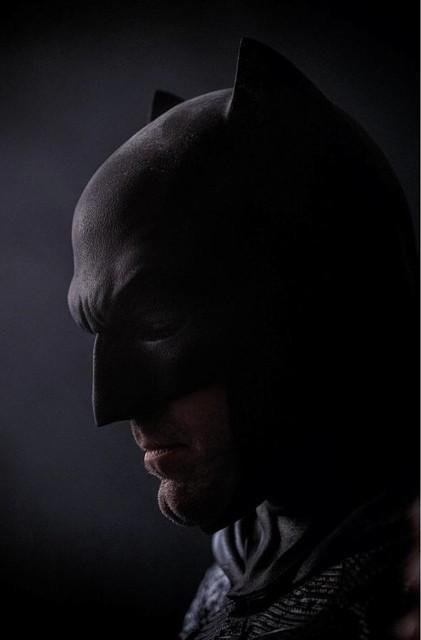 We have another photo of Affleck as Batman that was revealed at Comic-Con. This new photo comes directly from the DC booth, where it's on display as part of his 75th Anniversary.
Many fans have pointed out that the suit Affleck will wear in the film seems to resemble Frank Miller's take on the Dark Knight from his legendary graphic novels "The Dark Knight Returns" and "The Dark Knight Strikes Again" — which is fitting, as Snyder has said that Miller's take on Batman will carry some influence in the movie.
Set for release on May 6, 2016, "Batman vs Superman: Dawn of Justice" will see Henry Cavill reprise his "Man of Steel" role as Superman, with Affleck taking over as Batman and Israeli actress Gal Gadot portraying Wonder Woman. Jesse Eisenberg has been cast as Lex Luthor in the film, which will lead in to a planned "Justice League" movie that Snyder also will direct.